RATE
SUGGEST PRICE
SUGGEST ORGANIC LEVEL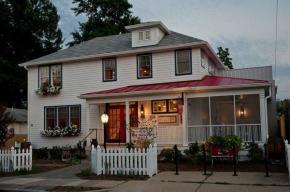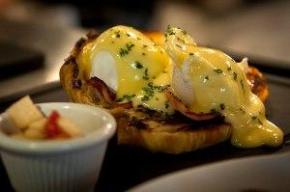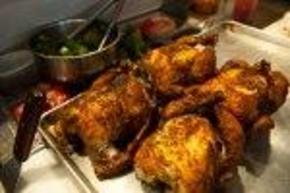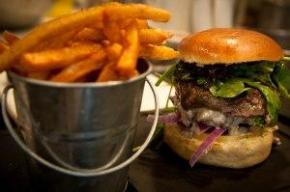 CATEGORY: Restaurants & Cafes, Food Stores & Markets
TAGS:
Restaurant Menu - del-ray-cafe
Main
Butter Croissant
with Butter and Organic Jam
Viennoiserie 1 Butter and 1 Chocolate Croissant
with American Coffee, Tea or Fresh OJ
Homemade Granola Parfait
with Yogurt and Fresh Fruit
1.2 Grapefruit
with Honey and Organic Brown Sugar Caramelized
Organic Eggs and Omelets
2 Eggs Your Way*
with Mini Croissant and Fresh Fruit
Eggs Benedict*
Croissant, Canadian Bacon, Poached Eggs and Hollandaise Sauce
Maryland Lump Crabmeat Eggs Benedict Or Smoked Salmon Benedict*
Create Your Own 2 Egg Omelet*
with Mini Croissant and Fresh Fruit. Toppings: Swiss Cheese, Feta, Bacon, Peppers, Mushrooms, Jalapeño, Tomato, Fine Herbs, Asparagus, Caramelized Shallots, Spinach ($1); Ham, Smoked Salmon, Chicken, Crabmeat, Avocado ($1.50). Only Egg Whites are Available Upon Request. (Omelets are also available for Lunch)
Drc Signature Dishes
Roasted Pork Belly
stuffed with Mild Sausage served with Creamy Polenta & a Roasted Tomato Sauce
Seasonal Veggie Hash
with 2 Eggs your Way and a Mini Croissant
Sautéed Baby Spinach
with Bûcheron Goat Cheese, Smoked Salmon & 2 Eggs your Way, served with Roasted Potatoes and Fresh Fruit
French Toast
3 slices of Brioche tossed in a Vanilla Batter, served with a Strawberry and Rhubarb Compote
4 Buttermilk Pancakes (or Buckwheat) Pancakes
Brunch Only Menu Items
6 Oz. Teres Major Steak
with 1 Egg your Way
This listing hasn't rated yet.
205 E Howell Ave
Alexandria, VA
TODAY
5:00pm - 10:00pm

---

SUN
5:00pm - 9:00pm
MON
5:00pm - 9:00pm
TUE
5:00pm - 9:00pm
WED
5:00pm - 9:00pm
THU
5:00pm - 9:00pm
FRI
5:00pm - 10:00pm
SAT
5:00pm - 10:00pm