RATE
SUGGEST PRICE
SUGGEST ORGANIC LEVEL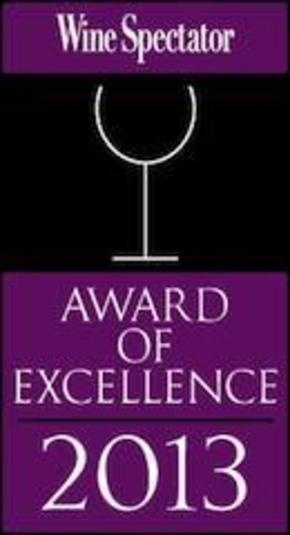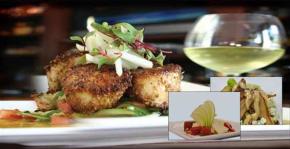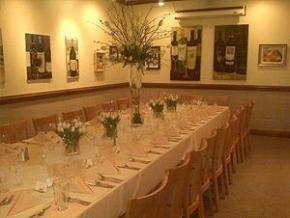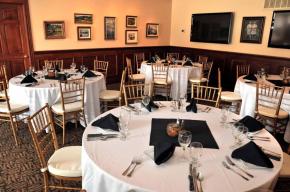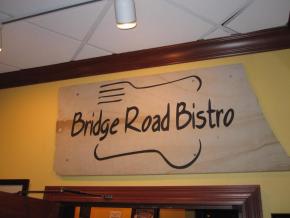 CATEGORY: Restaurants & Cafes
TAGS:
Restaurant Menu - bridge-road-bistro-llc
Appetizers
Seared Sea Scallops
Seared Sea Scallops, Arugula, Mandarin Oranges, Red Onions, Julienne Tomatoes & Asian Vinaigrette
BRB Chips
Fresh Made Bistro Chips. Served Warm with Bleu Cheese & Scallions
Bistro Stuffed Local Banana Peppers
Stuffed with Gardner Farms Italian Sausage Orange Scented Marinara Sauce
Grilled Jumbo Spiced Shrimp
Bistro Cocktail Sauce
Sesame Fried Calamari
Crispy Calamari tossed in a Spicy Sesame Garlic Sauce
Charcuterie and Cheese Platter
With Olives, Grapes and Apples Sliced Baguettes and Bremner Wafers
Sweet Honey Sriracha Chicken Wings
Fried Crisp
Roasted Red Pepper Garlic Hummus
Served with Sliced Cucumbers, Baby Carrots and Pita Chips
Arancine
Lightly Breaded Risotto Stuffed w/Fresh Mozzarella, Saffron Aioli Dipping Sauce
Jumbo Lump Crab and Artichoke Gratin
Toasted Foccacia
Thai Chicken Lettuce Wraps
Sautéed Chicken with a Spicy Peanut Sauce, Iceberg Lettuce Scallions, Cilantro & Lime
Peach & Chipotle Glazed Pork Belly
Arugula & Toasted Brioche
BRB French Onion Soup
Slow Cooked Traditional French Onion Soup Garlic Parmesan Crouton & Melted Swiss Cheese
Charred Natural Angus Carpaccio
Micro Greens, Whole Grain Mustard Aioli & Truffle Oil
Salads
Boston Baby Bibb Salad
Baby Bibb Lettuce, Grilled Pears, Toasted Pecans, Miti Bleu & Honey Apple Mint Vinaigrette
Baby Romaine Caesar Salad
Shaved Asiago Cheese, Foccacia Crouton, and Grape Tomatoes Classic Caesar Dressing
Bistro Seasonal Salad
Artisanal Lettuces, Cherry Wood Smoked Bacon, Toasted Walnuts, Sundried Cherries & Chevre w/Cranberry Walnut Vinaigrette
Natural Steaks & Fresh Catch
Choice of Preparation Style
Southern Style
Cheddar Grits, Spicy Tomato Sauce & Pickled Sweet Onions & Braised Greens
Mediterranean
Porcini Dusted; Toasted Orzo Pilaf with Kalamata Olives, Sun Dried Tomatoes & Roasted Red Peppers; Grilled Artichoke Hearts, Tomato Basil Ragout
Grilled
Bistro Vegetables. Choice of: Yukon Whipped Potatoes or Creamy Parmesan Polenta
Natural Grain Fed Beef & Lamb
Gardner Farms Lamb Chops
Naturally Raised in Waverly, WV
Entrees
Hoison Glazed Seared Double Pork Chop
Sweet Potato Hash, Apple & Carrot Slaw w/Roasted Baby Squash
Grilled Beef Medallions Oscar
Topped with Jumbo Lump Crabmeat, Whipped Yukon Potatoes, Wild Mushrooms & Asparagus, Red Wine Bordelaise & Hollandaise Sauce
Skin on Almond Crusted Wilson Mills Trout
Roasted Garlic & Parmesan Polenta, Roasted Thumbellina Carrots & Molasses Butter Sauce
Spinach Manicotti
Crepes Filled with Spinach, Ricotta Cheese; Haricot Vertes, Cauliflower & Asparagus- Cream Sauce
Baked Bistro Crab Cake
Whipped Yukon Potatoes & Sautéed Asparagus, Dill & Lemon Aioli
Grecian Chicken Penne Pasta
Grilled Chicken Breast, Tomatoes, Asparagus, Kalamata Olives; Roasted Red Peppers, Feta Cheese & Parmesan Cream
Kalbi Braised Short Rib
Boneless Short Ribs, Rice Noodles, Shitake Mushrooms, Snow Peas, Bok Choy, Red Onions w/Carrots
Seared Duck Breast
Yukon Gold Whipped Potatoes, Huckleberry Demi Glace & Roasted Petite Squash
Vegan Vegetable Platter
Roasted Cauliflower, Carrots, Portobello Mushroom;Roasted Fennel, Vertes, Asparagus; Wild Tomato basil Broth; Quinoa
Lobster Macaroni & Cheese
Roasted Lobster Tail, Roasted Asparagus w/Rich Cheese Sauce
Bone In Veal Chop
Roasted Butternut Squash Risotto, Morel Mushroom & Whole Grain Mustard Sauce w/Haricot Vertes
Local Harvested JQ Dickenson Salt
America's Oldest Table Salt
Desserts
Pecan Pie Swirl Cheesecake
Pecan & Graham Cracker Crust
Banana Maple Creme Brulee
French Custard w/Banana & Maple
Flourless Chocolate Cake
Topped w/Chocolate Genache, Fresh Berries & Raspberry Chocolate Chip Ice Cream
Pumpkin Pie Doughnut Bread Pudding
Autumn Spice Crème Anglaise
Deep Dish Apple Struessel Pie for Two
w/Vanilla Bean Ice Cream
Myra's Homemade Carrot Cake
Freshly Prepared Exclusively for the Bistro's Patrons!!
Dessert Wine & Port Selection
Gran Reserva, Carmenene, 2010
Warre's Warrior, Special Reserve Port
Warre's Otima, 10 Year, Tawny Port
Ramos Pintos, 20 Year, Tawny Port
Ramos Pintos, Porto LBV, Unfiltered, 2005
Lustau, East India Solera, Sherry
Harvey's, Bristol Cream, Sherry
Broadbent Colheita, Madeira, 1996
Silvano Garcia, Dulce Monastrell, 2003
Nectar, Pedro Ximenez, Dulce
Heinz Eifel, Eiswein, 2009
Elysium, California Black Muscat, 2010
Hot Tea Selections
Holy Basil
Left Fork Farms-Gandeeville, WV
Wild Blossoms & Berries
Herbal Infusion, Caffeine Free
Organic African Nectar
Red Tea Caffeine Free
Samurai Chai Green Rooibos
With or Without Steamed Milk-Caffeine
Natural Blackberry
Full Flavored Tea
Earl Grey
Organic Black Tea
Organic English Breakfast
Organic Black Tea
Green Peppermint Herbal Detox
Herbal Infusion-Caffeine Free
Lil' Bistro Bites
Peanut Butter & Jelly Sandwich
This listing hasn't rated yet.
915 Bridge Road
Charleston, WV