RATE
SUGGEST PRICE
SUGGEST ORGANIC LEVEL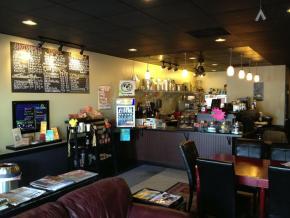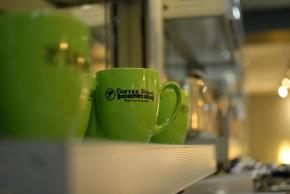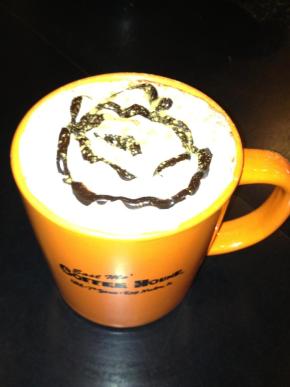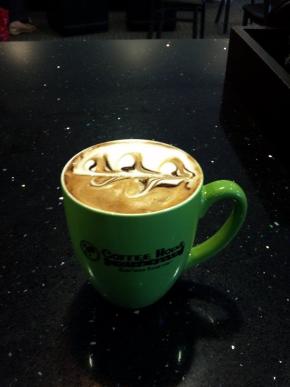 CATEGORY: Food Stores & Markets, Restaurants & Cafes
TAGS:
Restaurant Menu - coffee-hound-deli
Main
Frappe
the coffee hound sells a variety of flavored frappes, blended or beaten, they produce a tasty, foamy refreshing drink served cold with or without whipped cream or your choice of toppings. though a frappe has been traditionally made with coffee, coffee hound can make other flavorful frappe drinks with java chip, latte, mocha or chai.
Hot Treats
coffee hound mixes some of your favorite coffee styles with all of your favorite flavors. the coffee hound signature cafe mocha can be mixed with white or milk chocolate. the caramel dream latte is just that, a dream. other hot treats include the honey vanilla, chai, and more of your favorite flavored lattes and toddys.
Smoothies
Our smoothies are an all natural product with real banana, fruit, peanutbutter, yogurt, milk, and honey. The smoothies are made to order and you can even add protein for a small charge great after a tough work out! We always have strawberry, blueberry, tropical, and peanutbutter banana with seasonal varieties as well.
Iced Basics
coffee hound will take all of your favorite hot drinks and put them on ice including chai, latte, and toddy. other favorite iced drinks include both the italian soda and creamy italian soda. our tea and drip coffee are also available on ice.
Espresso
the coffee hound is responsible for making the best traditional italian drinks in the area. whether it's a cappuccino, espresso or americano, our baristas can mix a single, double, triple or even a quad shot of any of these specialty drinks.
Hot, Hot, Hot
the coffee hound has a full menu of basic hot coffees. delicious, flavored drip coffee is available. A wide variety of loose leaf tea is available at all times.
Kiddie
our kid's menu simplifies much of the rest of the fantastic menu! not to mention some more manageable sizes and prices! satisfy any child's craving with our staple drinks. hot cocoa, milk, flavored milk, and, if your kid is the type to "save for later", you can take a juice box to go.
Hot Cocoa
Rich delicious hot cocoa can also made blended for a cold treat on a hot summer day.
Chai Latte
Our delicious Chai Latte is a wonderful blend of tea, spices, and skim milk. Chia is a wonderful hot treat but can also be blended with ice for those summer days.
This listing hasn't rated yet.
4141 7th St
East Moline, IL
TODAY
6:00am - 7:00pm

---

SUN
7:00am - 5:00pm
MON
6:00am - 7:00pm
TUE
6:00am - 7:00pm
WED
6:00am - 7:00pm
THU
6:00am - 7:00pm
FRI
6:00am - 7:00pm
SAT
6:00am - 7:00pm