Old Crown Coffee Roasters
RATE
SUGGEST PRICE
SUGGEST ORGANIC LEVEL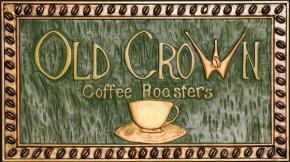 CATEGORY: Restaurants & Cafes, Food Stores & Markets
TAGS:
Restaurant Menu - old-crown
SNACKS
Cheese Stuffed Jalapeños
topped w/ bacon and served with a roasted red pepper sauce
SALADS
No SALADS this week.
Check back next week.
SANDWICHES
Fried Walleye
lettuce, tomato, onion, and a mild or spicy tartar sauce incorporated w/ House Made pickles
Burger w/ cheese
the usual suspects, you call it +1 side
Mr. Fables Burger
w/ swiss cheese, sliced green olives, Dirty Martini Mayo, lettuce, tomato, onion +1 side
Roast Beef & Cheddar
onions, jalapeños, and dijonaisse
Grilled Vegetable
onion, zucchini, yellow squash, portobello, sweet pepper, feta, balsamic vinaigrette
DESSERT
New Orleans Style Bourbon Bread Pudding
SIDES
mesclun greens w/ bleu cheese and balsamic
This listing hasn't rated yet.
3417 N Anthony Blvd
Fort Wayne, IN
TODAY
8:00am - 11:00pm

---

SUN
8:00am - 6:00pm
MON
7:00am - 9:00pm
TUE
7:00am - 9:00pm
WED
7:00am - 9:00pm
THU
7:00am - 9:00pm
FRI
7:00am - 11:00pm
SAT
8:00am - 11:00pm