RATE
SUGGEST PRICE
SUGGEST ORGANIC LEVEL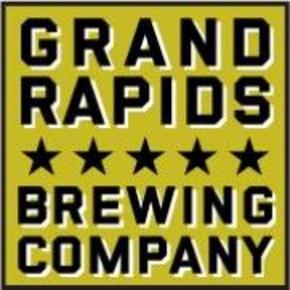 CATEGORY: Restaurants & Cafes
TAGS:
Restaurant Menu - grand-rapids-brewing-company
Sharables
That Pizza Thang
chorizo tomato sauce, parmesan cheese, mozzarella, garlic pretzel bread
Smoked Trout Dip
pretzel rods, harrietta hills smoked rainbow trout
Poutine
hand cut fries, drippings gravy, country dairy cheese curds
Prince Edward Isle Mussels
steamed mussels, garlic, chorizo tomato sauce, herbs, grilled bread, house bacon
Fried Dill Pickles
avocado ranch
House Smoked Heffron Farm Wings
whole crispy chicken wings, bleu cheese, celery, carrot. served plain or with cherry-chipotle bbq
Smothered Waffle
cheddar ale sauce, pulled pork, corn relish, cilantro, avocado
Scotch Egg
hard boiled egg, pork sausage, saltine cracker, hop mustard
Buffalo Cauliflower
roasted cauliower, buffalo-hot sauce, blue cheese, carrots, celery
Soups & Salad
"Green House" Salad
local greens, dried cherries, goat cheese, pepitas, pickled red onion, smoked jalapeno-honey vinaigrette
Bird Feed
quinoa, barley, wild rice, house greens, ginger miso dressing
Caeser Salad
chopped romaine hearts, cornbread croutons, creamy parmesan dressing
Add Chicken, Turkey, Or Chopped Bacon
$2.00
Wedge Salad
baby iceberg lettuce, cherry tomatoes, chopped bacon, bleu cheese, scallions, ancho ranch
Add Chicken, Turkey, Or Chopped Bacon
$2.00
Chopped Cob Salad
house greens, bacon, avocado, scallions, turkey breast, egg, bleu cheese dressing
Burger
Peanut Butter Burger
house smoked bacon, creamy peanut butter, pretzel pieces
Black Bean Burger
local bean, corn, roasted green chili aioli, arugula, cilantro, grilled bun. served on a brioche bun with hand cut fries & pickle slices
Olive On Ionia
8 oz all natural steak burger, olive sauce, local grassfields organic gouda, brioche bun
Pork Belly Sliders
smoked cheddar, bacon jam, house bbq, haystack onions, served on a brioche bun with hand cut fries & pickle slices
Brew House Burger
8oz all natural steak burger dusted with cajun spice blend, house smoked tasso ham, country dairy smoked cheddar cheese, brioche bun
Handhelds
Smoked Polish Sausage
melted cheese, hop mustard, sauerkraut, pretzel bun, served with hand cut fries & pickle slices
GRBC PBJ
peanut butter, strawberry jelly, cream cheese, pretzel pieces, grilled texas toast
B.A.T. Grilled Cheese
bacon, avocado, tomato, white cheddar, roasted garlic aioli, grilled texas toast
Hot Brown
thick sliced ham & turkey, garlic toast, cheddar ale sauce, bacon jam, tomato
Pulled Pork
slow roasted pork shoulder, house bbq, house slaw, broiche bun
Fish Po' Boy
batterd cod, spicy tartar, house slaw, french roll
Street Tacos
chorizo, cumin sour cream, cilantro, cheese, lime, corn relish, cholula
Treats
Ice Cream
3 scoops of love's malted vanilla ice cream rolled in bacon brittle
Potted Chocolate S'More
chilled dark chocolate custard, toasted graham cracker, marshmallow fluff
Rita Girls Cupcakes
ask server for details
Large Plates
Roasted Devries Pork Chops
creamy polenta, veggie-chorizo hash, rosemary-appe butter
Fish & Chips
beer battered great lakes whitefish, house fries, dressed greens, spicy tartar, lemon
Marinated Angus NY Striip
dressed greens, roasted visser farm potatoes, jeremy''s steak sauce
Mac+Cheese
cavatappi noodles, house smoked bacon, shallots, garlic, bleu cheese, herbed bread crumb
Chicken & Waffles
crispy drumsticks, smoken wing, cornmeal waffle, pecan butter, bourbon maple syrup
This listing hasn't rated yet.
1 Ionia Avenue Southwest
Grand Rapids, MI
TODAY
12:00pm - 12:00am

---

SUN
12:00pm - 12:00am
MON
3:00pm - 12:00am
TUE
3:00pm - 12:00am
WED
3:00pm - 12:00am
THU
3:00pm - 2:00am
FRI
3:00pm - 2:00am
SAT
12:00pm - 12:00am