RATE
SUGGEST PRICE
SUGGEST ORGANIC LEVEL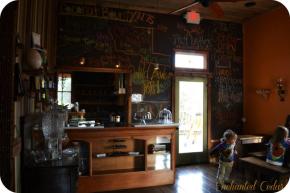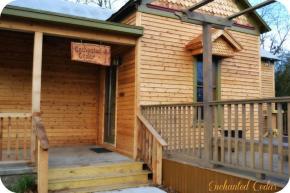 Restaurant Menu - enchanted-cedar
Main
Chaga
Simmered on low heat in a surgical stainless steel pot and served free to all the visitors of King Chaga's Kitchen always. a gift of life and health from your forest friends.
Raw Cacao
The best cacao beans are gathered, crushed here in the kitchen and never heated above 105 degrees. This chocolate is one of our main ingredients that goes into our wild treats.
Cashew Cream
This delicacy is used to created ice cream pops, sundaes and specialty ice cream cakes that delight the child in us all and remain dairy free.
Superfoods
These include foods that have a dozen or more unique properties. Thanks to our teacher and mentor David Wolfe all of our wild treats are graced with the most amazing nutrients on the planet. maca, macuna, mesquite, shilajit, blue green algae, lacuma, carob,cacao, aloe vera, hemp seeds, coconuts and coconut products, goji berries, spirulina and the list continues to develop as we learn.
This listing hasn't rated yet.