RATE
SUGGEST PRICE
SUGGEST ORGANIC LEVEL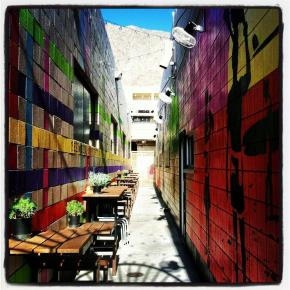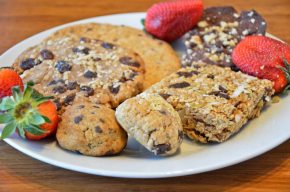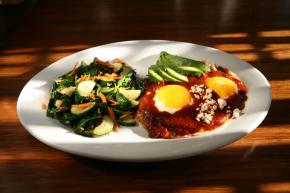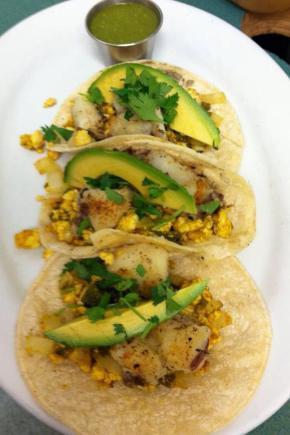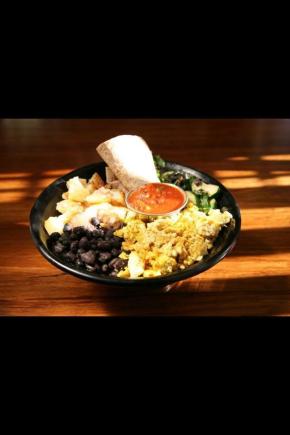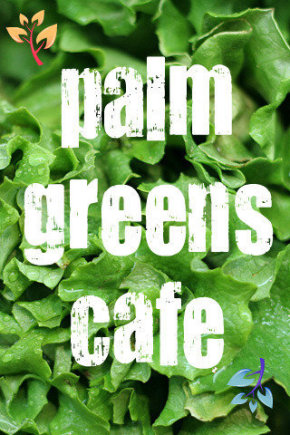 CATEGORY: Restaurants & Cafes
TAGS:
Restaurant Menu - palm-greens-cafe
Original Smoothies
Bradley's Ultra Green
spinach, kale, mint, banana, apple juice, ginger, probiotic, aloe vera, spirulina
Tim Bradley's Ultra Green Knock Out
includes E3Live
Suzanne Somers Smoothie
Spinach, kale, mint, banana, apple juice, spirulina
Jungle Smoothie
acai juice, mixed greens, banana, blueberries
Vegan Banana Split Smoothie
strawberry, banana, pinapple-coconut juice, chocolate syrup
Palm Greens Skinny - Like a juice with the Fiber
selection of veggies & fruit, greens with ginger & maca, blended in filtered water
Vegan Date Shake (Chocolate or Vanilla)
frozen banna, almond milk, dates
Natural Root Beer Float
with your choice of vegan coconut or real vanilla ice cream
Create Your Own Smoothie
choose a juice: pineapple-coconut, orange, apple, mango, almond milk, soy milk (blended with banana)
Super Food Smoothies
Holy Cacao
Cacao-Coconut Butter, Medjool Dates, Raw Cacao Powder & Nibs, Quinoa Milk, Chia Seeds, Vanilla Bean, Baobab Powder, GF Oats, & Banana
Date a (Wal)Nut
Walnut-Cashew Butter, Mesquite Powder, Hemp Seeds, Almond Milk, Medjool Dates
So Cal Bee Pollen
Coconut Butter, Hemp Milk & Seeds, Wildflower Honey, Vanilla Bean, Chia Seeds
Mango Manna
Bananas, Walnut-Cashew Butter, Pumpkin Pie Spices, Chia Seeds, Goji Berries, Cashew Milk, Baobab Powder, Maqui & Raspberry Puree
Desert Sun
Nopales, Celery, Orange, Pineapple, Aloe Vera
Avocado Supreme
Coconut Butter, Dates, Quinoa Milk, Vanilla Bean, Hemp Seeds, Maqui & Raspberry Puree
Life Giving Juices
Beet Baby
Beet, Lemon, Cucumber (Blood, Kidney, Stamina)
Cilantro & Celery Punch
Cilantro, Celery, Green Apple, Lemon, Ginger (Heavy Metals, Nerves & Infection)
Green Goddess
Kale, Chard, Spinach, Parsley, Celery (Alkalizing, Healing, Mood Lifter)
Grateful Greens
Romaine, Spinach, Cucumber, Mint, Lemon (Deep Cleansing, Beautifying, Calming)
Gingered Lemon
Ginger, Lemon, Green Apple (Detoxifying, Tummy Soothing, Immunizing)
Turmeric Gold
Turmeric Root & Red Apple (Pain, Metabolism, Heart & Anti-Oxidants)
Pepper Power
Jalapeño, Pineapple, Cucumber (Enzyme Power, Inflammation, Metabolism)
The Sensual Melon
Watermelon & Lime (Free Radical Fighter, Blood Flow, Libido) *Available Summer & Fall
Sweet Fennel
Fennel, Basil, Cucumber, Green Apple (Bloating, Respiratory, Headache)
Daily Daikon
Daikon, Lemon, Green Apple (Decongestant & Skin Cleansing)
Original Green
celery, kale, spinach, parsley, & cucumber
Classic Power
carrot, orange, & ginger
Timeless Earth
carrot, beet, apple, & ginger
Make Your Own
Choose any or all: Carrot, Celery, Beet, Cucumber, Kale, Spinach, Parsley, Ginger, Apple, Orange, Lemon.
Wellness Shots
Turmeric Alive
Turmeric, Ginger, Pineapple, Cardamom, Spearmint, Agave, Lemon, Sea Salt, and Cayenne Pepper
Apple Cider Vinegar
Thai Chili Peppers, Garlic, Horseradish, Ginger, Honey (The perfect everyday wellness shot for digestion, alkalinity, decongestion, and anti-bacterial)
Blue-Green Algae
E3 Lives' original Klamath Lake Blue-Green Algae (Focuses your mind, and energizes your body)
Elixirs, Tonics, Extracts & More!
Energy Tonic
Combines some of the most widely used Adaptongenic herbs to protect your body from the harmful effects of stress. If used as a daily tonic, the formula can help increase energy levels, enhance athletic performance and endurance, strengthen the immune and endocrine systems, improve mental concentration, and cognitive functions (Rhodiola Root, Fo Ti Root, Eleuthero Root, American Ginseng Root, Hawthorne Berry, Leaf & Flower, Schizandra Berry, Licorice Root, Cinnamon, Ginger, Grape Alcohol)
Passion Elixir
This sensual elixir has been formulated to stimulate vitality. It is packed with nourishing herbs, including Maca Root, which is a nourishing herb known to promote hormonal balance and stamina. (Pacific Northwest Honey, Cacao powder, Maca Root, Muira Puama Bark, Damiana Leaf, American Ginseng Root, Nutmeg, Grain Alcohol)
Aphrodite's Elixir
A sweet tasting, sensual blend has just the right hint of cinnamon, and full of traditional aphrodisiac herbs. Makes a great addition to coffee! (Pacific Northwest Honey, Damiana Leaf, Cinnamon Bark, Kola Nut, Kava Kava Root, Rosehips, Vanilla, Grain Alcohol)
Joy Tonic
Carefully formulated blend of aromatic herbs and flowers to help support you through life's transitions (big and small) with grace and ease. Stress is inevitable; the volatile components in this tonic can reawaken you when sad or uninspired, and relax you when stressed or overwhelmed. (Motherwort, Linden, Rose, Lemon Balm, Lemongrass, Mugwort, Grape Alcohol)
Hearth Elixir
Awaken your senses with this spicy yet smooth circulatory elixir. Packed with Cayenne, and Tulsi, this tonic will warm and invigorate the body wile supporting mental clarity and cardio health (Pacific Northwest Honest, Coffee, Cacao Powder, Tulsi Leaf (Holy Basil) Cardamom Pods, Vanilla, Cayenne, Grain Alcohol)
Cleanse Care Extract
Chickweed, Red Clover, Chaparral, Nettle, Oregon Grape Root, Cayenne
Cold Season Extract
Echinacea, Goldenseal
Cough Care Extract
Osha, Ginger, Mullein, Elecampane, Marshmallow, Horehound, Pleurisy, Licorice
Joint Care Extract
Devils Claw Root, Ginger Root, Turmeric Root, Yucca Root
Libido Care Extract
Damiana, Kava Kava, Cinnamon, Rose Hips, Kola Nut, Vanilla Bean
Male Care Extract
Ginseng, Catuaba, Epimedium, Damiana, Muira Puama, Saw Palmetto
Memory Care Extract
Gingko Leaf, Gotu Kola Herb, Rosemary Leaf
Meno Care Extract
Black Cohosh, Motherwort, Vitex, Wild Yam
Mood Care Extract
Kava Kava, Gotu Kola, Passionflower Herb, Ginger Root, Wild Lettuce Herb
Muscle Care Extract
Valerian Root, Skullcap Herb
Skin Care Extract
Burdock Root, Oregon Grape Root, Milk Thistle Seed, Dandelion Root, Red Clover Blossom, Yellow Dock Root, Echinacea Root
Healthy Libations
Coffee, Hot Teas, Iced Black & Herbal Hibiscus Tea
Iced Thai Coffee & Lavender Lemonade
Kombucha 21+!
GT's Classic recipe, with just a little bit of alcohol content, the way it was meant to be.
Fresh-Squeezed Orange Juice
This listing hasn't rated yet.
611 South Palm Canyon Drive
Palm Springs, CA
TODAY
6:30am - 10:00pm

---

SUN
6:30am - 10:00pm
MON
6:30am - 10:00pm
TUE
6:30am - 10:00pm
WED
6:30am - 10:00pm
THU
6:30am - 10:00pm
FRI
7:00am - 10:00pm
SAT
6:30am - 10:00pm