Crazy Fire Mongolian Grill
The story says that when the Mongols swept across China and the rest of Asia, they travelled light, without cooking gear. So when it came time to eat, the Mongols would place a shield over a fire, and use their swords to toss and turn their food.
This frugal style of cooking carries on today at Crazy Fire - except we've replaced the shield with a large round grill, and the swords aren't quite as sharp, and the men doing the cooking aren't on horseback, looking to conquer the known world. (As far as we know, anyway.) All of the ingredients for your perfect stir-fry are laid out buffet-style, and you are free to pick and choose the meats and seafood....and vegetables...you'd like to eat! After building the foundation of your bowl, season it to perfection with our many oils and sauces....you're almost done when you top it with one, many, or any seasoning from our collection!! Finally, hand your creations off to the grillers and watch as they toss and turn you meal with their swords!!
RATE
SUGGEST PRICE
SUGGEST ORGANIC LEVEL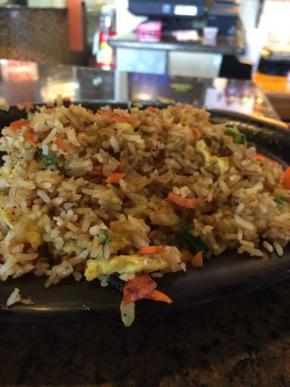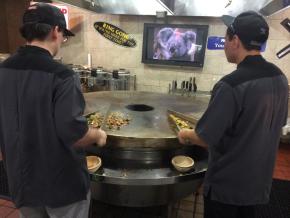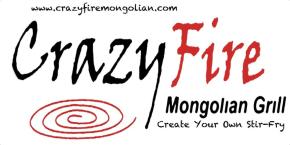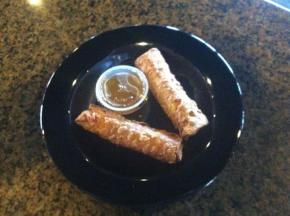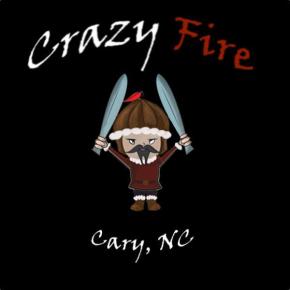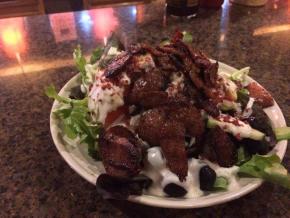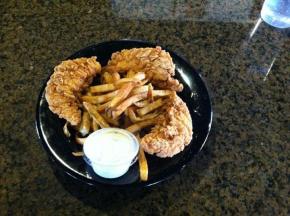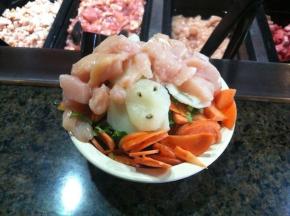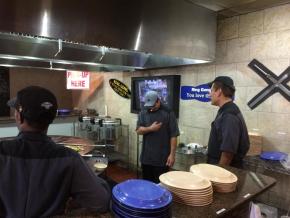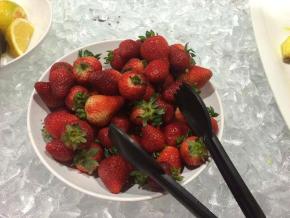 CATEGORY: Restaurants & Cafes
TAGS: buffet fried dish cooking, Create your own stir-fry, perfect stir-fry, buffet-style in a round table, fun buffet all you can eat in Hickory Ridge, near Crossroads Plaza in Raleigh, NC, Vegan Friendly, Vegetarian Friendly, Wi-Fi
Restaurant Menu - crazy-fire-mongolian-grill
Mongols
One Bowl Meal
One bowl total (carry-out tray available)
Two Bowl Meal
Two bowls total (carry-out tray available)
Unlimited Bowl Meal
Unlimited Bowls (carry-out tray NOT available)
Salad Bar
Unlimited salad bar
The Oasis
Soft Drink
(free refills) Pepsi, Diet Pepsi, Mt. Dew, Mug Root Beer, Dr. Pepper, Diet Dr. Pepper, Sierra Mist, Pink Lemonade
Juice
(no refills) Orange, Pineapple, Cranberry, and Apple
Milk
(no refills) Wholesome milk
Tea and Coffee
(free refills) Regular or Decaf, Passion, Earl Grey, Calm, Chai, Oolong, Black, and Green
Battle Prep
Egg Roll
One pork egg roll w/ choice of sauce CONTAINS MSG
Spring Roll
Two spring rolls w/ choice of sauce
Pork Wonton
Six pork wontons w/ choice of sauce
Crazy Cubes
A heap of cubed and deep fried potatoes, lightly salted and served w/ choice of sauce.
Crab Rangoons
Six Rangoons filled with a mixture of crab meat, cream cheese, and spices then deep fried until golden brown, our Rangoons will surely please.
The Bakery
Tortilla Bread
Six tortilla shells warmed on the grill
Pita Bread
Three thick pitas warmed on the grill
Cookies
Two gigantic 4" cookies, either Chocolate Chip or Oatmeal Raisin!!
The Wok
Brown Rice
Whole Grain Brown Rice
Fried Rice
White rice fried on the grill with soy sauce
The Aftermath
NY Cheesecake
A classic NY style plain cheesecake on a graham cracker crust
Tripe Layer Chocolate Goodness
Three layers of chocolate and chocolate mousse...'nuff said!
Oreo Cookie Pie
America's favorite cookie melded with ice cream and surrounded by a chocolaty crust
Italian Lemon Creme Cake
Delicious lemon creme sandwiched between layers of light and spongy vanilla cake, topped with powered sugar
Peanut Putter Mousse Mountain
A gigantic slice of peanut putter mousse and chocolate layered into a delicious mountain of good
Mud Pie
A slice of rich chocolate cake that tastes like fudge
Towering Carrot Condo
(call for availability) At four stories tall and occupying a city block this place is perfect for a table of four!
Mongols on the Go
Carry-out Bowl
One bowl to-go
Accessories
Yum-Yum Sauce
As the name suggests this popular white sauce is yuuummmmm
Duck Sauce
This favorite is sure to please
This listing hasn't rated yet.
1270 Buck Jones Road
Raleigh, NC
TODAY
11:00am - 11:00pm

---

SUN
11:00am - 10:00pm
MON
11:00am - 10:00pm
TUE
11:00am - 10:00pm
WED
11:00am - 10:00pm
THU
11:00am - 10:00pm
FRI
11:00am - 11:00pm
SAT
11:00am - 11:00pm