RATE
SUGGEST PRICE
SUGGEST ORGANIC LEVEL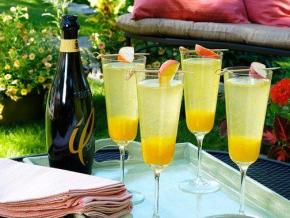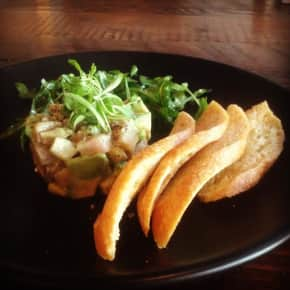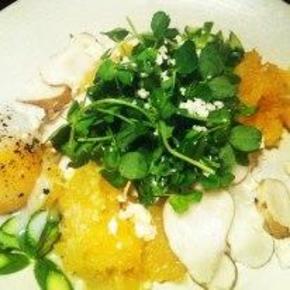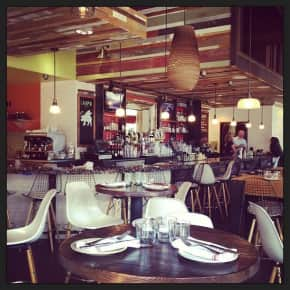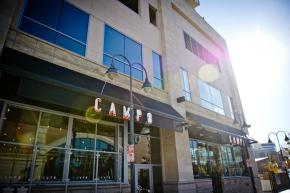 CATEGORY: Restaurants & Cafes
TAGS:
Starters
Warm Castelvetrano Olives
marcona almonds, lemon
Crispy Potatoes
truffle salt, parsley, campo ketchup
Meatballs
tomato sauce, oregano, sea salt. contains gluten
Crispy Polenta
truffle mascarpone, truffle oil
Wood-Fired Cauliflower
calabarian chilies, garlic, croutons. contains gluten
Wood-Fired Shishito Peppers
smoked sea salt, spicy aioli
Burrata Cheese
prosciutto,crackers, e.v.o.o.
Fritto Misto
calamari, seasonal vegetables, arborio flour, aioli
Soup And Salads
Soup Of The Moment
changes daily
Local Greens
radishes, queso fresco, citrus-shallot vinaigrette
Add Chicken, Steak, Or Fish
$6.00
Warm Golden Beets
balsamic onions, goat cheese, rucola
Add Chicken, Steak, Or Fish
$6.00
Kale Salad
poached egg, crispy grana padano, lemon-garlic vinaigrette
Add Chicken, Steak, Or Fish
$6.00
Cheese & Salumi
Salumi
prosciutto, salami, mortadella, ciccioli, prosciutto cotto, mustard, crackers, pickles
Cheese
cow, sheep, goat, traditional accoutrements
Grand Tasting
serves two. a taste of all salumi and cheeses
Pizza
V.P.N. Marinara
tomato, oregano, garlic, e.v.o.o.
Vegetable Pizza
changes daily
V.P.N. Margherita
tomato, mozzarella, basil
Bee Sting
salami, serranos, mozzarella, red onions, basil, honey
The Big O
bacon, meatballs, tomato, olives, mozzarella
Campo
tomato, mozzarella, sausage, salami, pancetta
BBQ Pork Rib
north carolina bbq sauce, queso fresco, caramelized onions, avocado
Sundried Tomato
mozzarella, grana padano, pesto, prosciutto, rucola
Brunch Mains
BRUNCH MAINS CHANGE WEEKLY
Swimmer
fish of the day, apple slaw, aioli
Blackbird
blackened chicken, bacon, avocado, blue cheese, rucola
Burger
bacon, provolone, rucola, aioli, house ketchup
Drinks - Prosecco Cocktails
Campo Pop
limoncello, prosecco, berry simple syrup
Marasca Fizz
cherry brandy, house cherry bitters, prosecco
Famoso
aperol, elderflower liqueur, lemon juice, prosecco
Bubbly Hound
mandarin vodka, grapefruit, prosecco
Drinks - Bloodys
Mary
vodka, tomato juice, traditional seasoning
Red Snapper
gin, tomato juice, traditional seasoning
Maria
reposado tequila, tomato juice, lime-salt rim
This listing hasn't rated yet.
50 North Sierra Street
Reno, NV