The Cove
EAT WELL! LIVE WELL! Restaurant, Beer Garden, Live Music venue and oh yeah, a laundromat and carwash. We serve SOL food! Sustainable, Organic, Local.
RATE
SUGGEST PRICE
SUGGEST ORGANIC LEVEL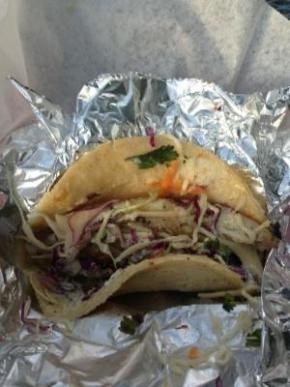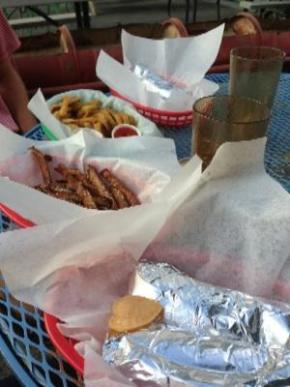 CATEGORY: Restaurants & Cafes
TAGS:
Restaurant Menu - the-cove-4
Starters
Chips & Fire Roasted Salsa
Mexican Lentil Stew
topped with cilantro pesto
Portobello & Spinach Quesadilla
Bean And Cheese Nachos
with jalapenos & our avocado sour cream dip
Greens
Warm Beet Salad
with organic spring mix & goat cheese, walnuts & vinaigrette
Spinach Avocado Salad
candied pepitas, cotija cheese, & roasted poblanos
Rockin' Tacos
Fish Taco
grilled tilapia, cilantro coleslaw & spicy poblano sauce in a corn tortilla
Shrimp Taco
shrimp, cilantro coleslaw, avocado & wasabi sauce in a corn torilla
Lisa Special
two of our famous fish tacos & side spinach salad
Seafood Sampler
one fish taco, one shrimp taco & side spinach salad
Sol Burgers
Real Burger
grass-fed beef with american cheese, spring mix, onion, tomato, pickle, mayo, & mustard
09'er
grass-fed beef with goat cheese, pesto aioli, roasted red peppers, spring mix, tomato & onion
Texas Burger
grass-fed beef with refried beans, corn chips, grilled onions, cheddar cheese, avocado, spring mix & salsa
Egg-ceptional Burger
grass-fed beef, arugula, tomato, sunny-side up free-range egg & mayo
Latin Lover
loncillo's lamb with latin spices, cotija cheese, our latin sauce, spring mix tomato & onion on ciabatta
Blue Bison Burger
thunderheart bison, topped with bacon, blue cheese, chipotle mayo, spring mix, tomato, & onion
Vegan Bacon Cheese
brown rice patty with our crispy tofu bacon, cashew cheese, vegan mayo, spicy mustard, spring mix, tomato & onion
Bella Burger
grilled portobello cap w/ sauteed spinach,tomato, onion, jack cheese & spicy poblano sauce
Naked
no buns, no fries, happy thighs! served on spring mix. topped w/ spinach, mushrooms & spicy poblano sauce
Sides
Fresh Cut Sweet Potato Fries
with sirachu mayo
Spring Mix Salad
with our house vinaigrette
This listing hasn't rated yet.
606 West Cypress Street
San Antonio, TX
TODAY
11:00am - 11:00pm

---

TUE
11:00am - 11:00pm
WED
11:00am - 11:00pm
THU
11:00am - 11:00pm
FRI
11:00am - 12:00am
SAT
11:00am - 12:00am
SUN
12:00pm - 8:00pm