RATE
SUGGEST PRICE
SUGGEST ORGANIC LEVEL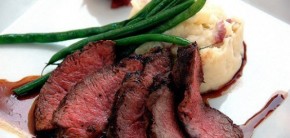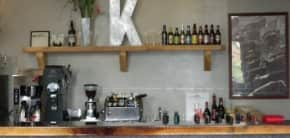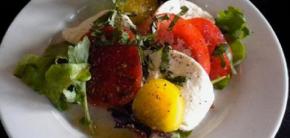 CATEGORY: Restaurants & Cafes
TAGS:
Restaurant Menu - k-restaurant-
Main
Soup
ask for today's selection
House Salad
mixed greens, tomatoes, onions, parmesan cheese, sunflower seeds & balsamic vinaigrette. add a sauteed salmon filet or 8oz chicken breast $6. add roasted vegetables (vegetarian burrito vegetable mix) tossed with couscous, sun dried tomatoes & pine nuts $5
Vegetarian Burrito
roasted vegetables (zucchini, yellow squash, mushrooms, onions, carrots, peppers), black beans, rice, mixed shredded cheese, tortilla shell, salsa sour cream mix, scallions, greens garnish
Add Shredded Beef Or Chicken
$2.00
Grilled Cheese
multi grain bread, cheddar & dill havarti cheese, sour cream, tomato, green onion, sunflower seeds, cucumber salad
Beef Sandwich
shredded braised beef pot roast, horseradish chive cheese & caramelized onion mayo on a warm ciabatta bun; served with cucumber salad
Chicken Salad Sandwich
ciabatta bun with greens, sliced tomatoes and a basil pesto chicken salad; served with our cucumber salad
Pizzette
pizza crust topped with a spinach artichoke cheese spread, crumbled feta cheese, tomatoes, scallions & olives; served with greens
Mac & Cheese
penne pasta tossed in a cream sauce with a trio of cheeses (parmesan, cheddar & monterey jack), bacon and green onions; topped with more cheese & bacon infused bread crumbs
Add A Piece Of Salmon
$6.00
Asian Salmon Salad
a pan seared 6oz piece of wild caught sockeye salmon on a bed of cabbage slaw tossed in a sesame ginger dressing and served on mixed greens; garnished with sesame seeds, scallions & tomatoes
This listing hasn't rated yet.
401 East 8th Street
Sioux Falls, SD