RATE
SUGGEST PRICE
SUGGEST ORGANIC LEVEL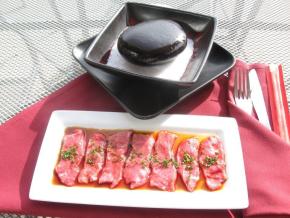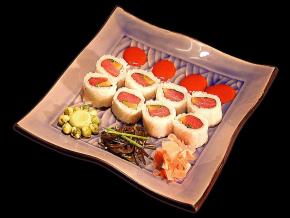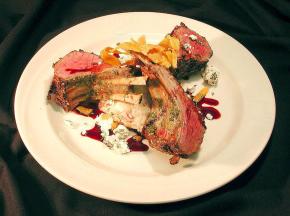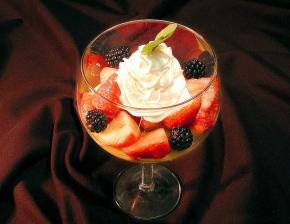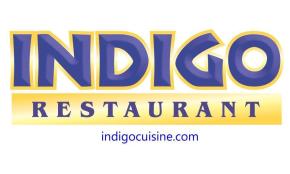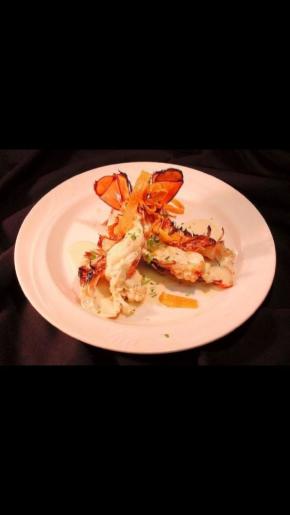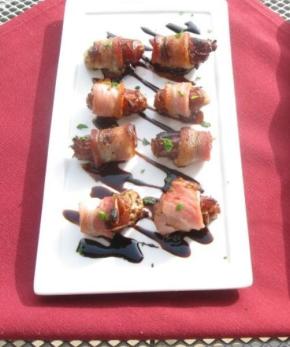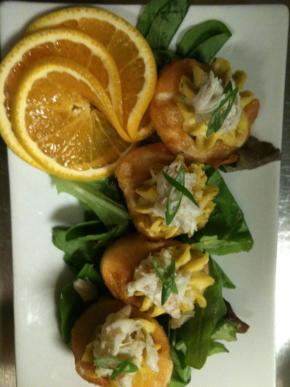 CATEGORY: Restaurants & Cafes
TAGS:
Restaurant Menu - indigo-77
Appetizers, Salads, Soups
Hot Dates
sun dried dates stuffed with blue cheese and pecans wrapped in bacon, baked to a golden brown with balsamic reduction
The Rock
fresh ny strip in soy ginger marinade served raw with a super heated rock
Crab Cakes
panko encrusted jumbo lump crab, over tahitian vanilla bean beurre blanc
Indigo Eggs
gourmet deviled eggs of the day
Baked Brie
fillo dough wrapped with raspberry preserve and water crackers
Calamari
masa dusted, flash fried tossed with jicama radish salad and lemon sambal
Duck Enchiladas
black bean and duck confit,corn tortillas, enchilada sauce, chili emulsion, chihuahua cheese
Oysters
fresh blue point oysters served raw or tempura battered and fried
Shrimp Shooters
Gently poached green tigers with wasabi cocktail sauce, avocado and lime
Ahi Salad
1 sushi grade tuna tartar, avocado, strawberries, citrus reduction
Flat Bread
House made naan, selections change daily
Appetizers, Salads, Soups - Soups And Salad
Entrees
Rack Of Lamb
New Zealand rack of lamb, orange red wine reduction, garlic mashers
Sea Bass
Fresh pan seared Chilean Sea Bass, truffle couscous, lemon infused olive oil
Filet Mignon
Premium 14 day aged 9 oz filet, red wine demi glace, sage, bacon, garlic potatoes
Salmon
Basil seared Atlantic salmon, citrus chipotle glaze leek and pea risotto
Canadian Lobster
10 oz. tail flash broiled then poached in tahitian vanilla bean lemon grass beurre blanc, poaching liquid for sauce with garlic mashers
New York Strip
12 oz. premium aged NY Strip, whisky peppercorn sauce, twice baked potato
Pork
16 oz. double cut bone in chop, pan seared with bourbon mustard glaze, garlic mashers, wilted field greens, herbed goat cheese
Vegetarian
Roasted veggies and sweet potatoes in puff pastry with sweet potato sauce
Chicken
Poached chicken breast,roasted reds, Kalamatas, Roma tomatoes, basil and Asiago
Yellowfin Tuna
1 sashimi grade tuna steak seared rare in black and white sesame crust over ginger wok fry, mandarin ponzu and wasabi aioli
Mahi Mahi
Pan seared Mahi Mahi under carrot saffron syrup, fried polenta
This listing hasn't rated yet.
3013 Lindbergh Boulevard
Springfield, IL
TODAY
5:00pm - 11:30pm

---

SUN
5:00pm - 11:30pm
MON
5:00pm - 11:30pm
TUE
5:00pm - 11:30pm
WED
5:00pm - 11:30pm
THU
5:00pm - 11:30pm
FRI
5:00pm - 11:30pm
SAT
5:00pm - 11:30pm