Bistro Elephant
Classy steakhouse with an elegant lounge that features creative cocktails & jazz nights.
RATE
SUGGEST PRICE
SUGGEST ORGANIC LEVEL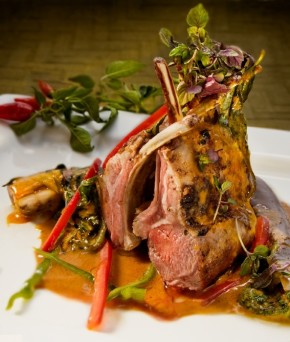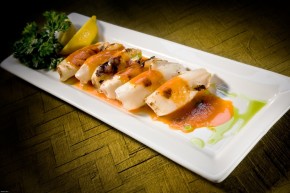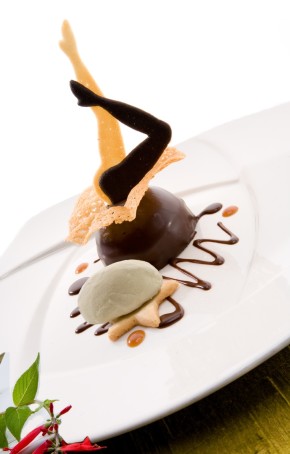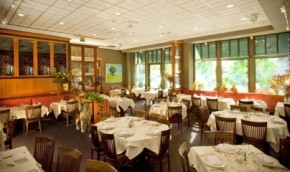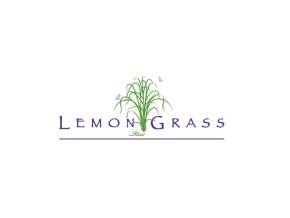 CATEGORY: Restaurants & Cafes
TAGS:
Restaurant Menu - lemon-grass-restaurant
Starters
Oysters
Change daily. Please inquire.
Grilled Eggplant
Grilled green house baby eggplant. Tamarind roasted pepper puree. Served cold.
Spring Roll
Shrimp, pork, wood ear mushroom, bean threads, wheat wrapper, sweet carrot sauce.
Mussels
White wine, garlic, lemon, Prig Pow Sauce.
Shrimp Dumplings
Crisp garlic, sesame oil, black bean puree, balsamic reduction, chives. Chili dark soy vinaigrette.
King Roll
Lump crab meat, English cucumber, tofu, Thai sausage (optional), sesame crepe, brown tamarind mustard vinaigrette.
Salads
Thai Beef Salad
Charbroiled filet mignon, tomatoes, red onions, cilantro, mint over greens, fresh lemon vinaigrette. Vegetarian served with brown tofu.
Pear & Caramelized Maytag
Poached in white wine and vanilla, candied walnuts, baby arugula. Cider honey vinaigrette.
Beets & Goat Cheese
Seasonal Granny Smith, stewed zibibbo, pistachio, goat cheese with lemon zest and olive oil, Tarragon Greek yogurt vinaigrette.
Mixed Bitter Greens
Greens, tomatoes, seasonal local vegetables. Served with your choice of pent dressing or balsamic vinaigrette.
Noodles
Tuna Tartare
Roughly minced Yellow Fin Tuna, soba wheat noodles, shredded young cucumber, pickled ginger, seaweed salad, spicy sesame and herb sauce.
Bamee Hang Gai
This dish has been requested by many customers for the past 25 years. Chicken, al dente wonton noodles, sprout, peanuts, baby greens, green onion, Chinese parsley and fried garlic. Sweet and sour dressing. Served cold.
Lemon Grass Bunh
Lemongrass pork, rice vermicelli, crispy shallot and garlic, pineapple, mint, baby cucumber, cilantro, scallion, peanut, carrot sauce.
Pad Thai
Rice noodle, egg, peanut, sprouts, chives, tamarind sauce.
Choice Of Tofu Or Chicken
$11.00
Fried Rice
Crab Fried Rice
Berkshire bacon, garlic, egg, sweet onion, scallions.
Pineapple Fried Rice
Chicken, shrimp, tomato, cashew, white raisin, shallots, garlic.
Curry
Massaman Curry
The most popular and unique thai curry in the world. Slowly braised filet mignon, potatoes, pearl onion, fresh ginger, cashew nuts. Finished with coconut broth and served over rice. No substitutions.
Chicken in Red Curry
Sautéed red curry, shredded chicken, coconut cream, chicken stock, garnished with long hot italian peppers.
Classics
Chicken Gra Pow
Garlic, bamboo shoots, chili pepper, whiskey, basil.
Prig Pow
Sauce of roasted chili paste, garlic, peppers, cinnamon basil. Choice of chicken or pork 13.5, Shrimp 16.
Choice Of Chicken Or Pork
$13.50
Filet Grob
Thai whiskey sauce, chili pepper, crispy basil.
Sautéed Forest Mushrooms
Wild forest mushrooms sautéed with garlic, rice wine, bean sauce, green onions.
Choice Of Filet Mignon
$15.00
Fish of the Day
Chili Tamarind
Pureed fresh chilies, garlic, rice wine vinegar, seasonal greens.
Caramelized Tamarind
Fried mushrooms, ginger, shallots, garlic, seasonal greens, cilantro.
This listing hasn't rated yet.
238 West Jefferson Street
Syracuse, NY
TODAY
5:00pm - 9:30pm

---

MON
5:00pm - 9:30pm
TUE
5:00pm - 9:30pm
WED
5:00pm - 9:30pm
THU
5:00pm - 9:30pm
FRI
5:00pm - 10:30pm
SAT
5:00pm - 10:30pm
SUN
4:30pm - 9:00pm