RATE
SUGGEST PRICE
SUGGEST ORGANIC LEVEL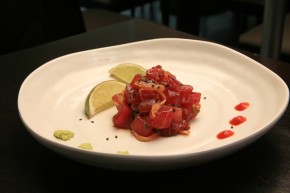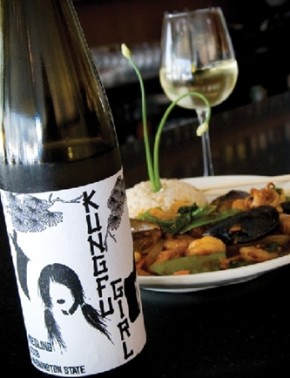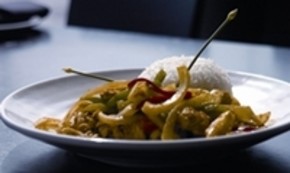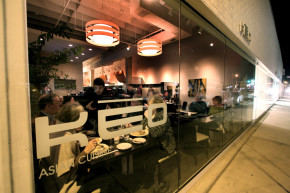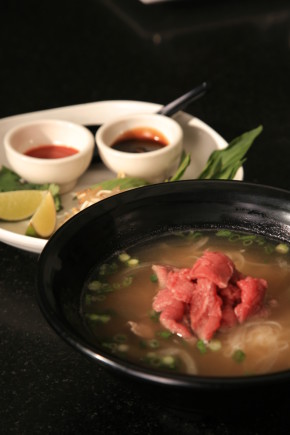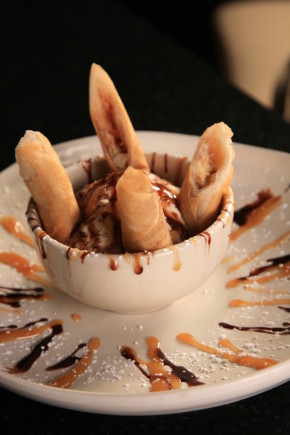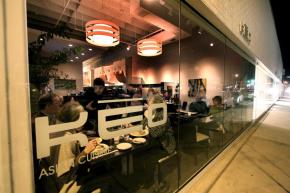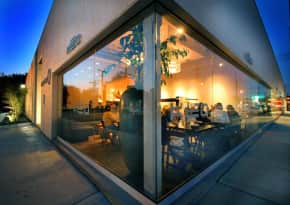 Small Plates
Fish Tacos
Crispy Cod filet with Asian slaw in corn tortillas
Street Vendor Skewers
coconut chicken with peanut sauce
Fresh Spring Rolls
shrimp, vietnamese rice vermicelli, bean sprouts, carrots, basil and cucumber
Papaya Salad
green papaya, shrimp, carrots and spicy lime dressing
Steamed Mussels
red curry, coconut milk, lime, Thai basil & white wine
Spring Rolls
crisp vegetarian served with thai sweet and sour dipping sauce
Shrimp Dumpling
scallion, bamboo shoots, carrot and garlic
Curry Wonton
ground beef with yellow curry and onion
Ahi Poke
sesame, onion, and soy
Keo Sampler
Fresh and crispy spring roll, curry wonton, chicken skewer & shrimp dumpling
Tuna Nachos
cripsy wonton chips, seared tuna, bell peppers, hoisin & sriacha aioli
Cambodian Spring Rolls
Shrimp & Chicken with glass noodles, onion & cilantro. Served crispy with bib lettuce & house dressing
Soups
Tom Ka
chicken, coconut milk, lemongrass, tomato and mushroom
Pho
thinly sliced steak and vietnamese noodles in rich beef broth. bean sprout, basil, cilantro and lime garnish
Tom Yum
chicken inmild lemongrass herb broth, with celery, lime, mushroom and galangal
Seafood Tom Yum
shrimp, tuna and mussels with tomato, mushroom and lemongrass
Salads
Vietnamese Chicken Salad
poached chicken breast with cabbage, carrot, sweet chili-lime dressing and roasted peanuts
Vermicelli Salad
rice vermicelli with seared protein. crispy spring roll, lettuce, cucumber, carrot and house dressing. choice of beef, chicken or tofu
Beef, Chicken Or Tofu
$9.00
Seared Ahi Tuna Salad
Served over mixed greens with carrot, jicama, blood orange, honey almonds & crispy wonton strips. Orange & ginger dressing
Specialties
Vietnamese Crepe
turmeric seasoned crepe filled with ground beef or chicken. served with cucumber and lettuce salad
Red Curry Udon
grilled Tiger prawns with red curry udon noodles, baby portabella, bok choy & onion
Grilled Yellowfin Tuna
sesame & soy glaze served with grilled asparagus & rice
Beef Rendang
malyasian specialty-slow cooked beef and onion with yellow curry and coconut milk
Keo Burger
chicken and lemongrass, served with taro chips
Ahi Tuna Burger
sushi grade tuna seasoned with lemongrass & garlic served with taro fries and siracha aioli
Thai Sweet Basil
ground chicken, fresh basil, garlic, onion, bell peppers & chili
Keo House Stir Fry
lemongrass, green & red bell pepper, onion, chili & turmeric. with your choice of beef, chicken, or tofu.
Thai Curry-red Or Green
bamboo shoots, long beans, baby corn, coconut milk, bell pepper & eggplant. with with your choice of beef, chicken, or tofu.
Yellow Curry
potato, long beans, peas, onion & yogurt. with your choice of beef, chicken, or tofu.
Malaysian Style Fried Rice
sprouts, peas, carrots, onion & broccoli. with your choice of beef, chicken, or tofu. Topped with a fried egg & crispy shallots
Ginger Garlic Stir Fry
baby corn, julienne onion, bell pepper & fresh ginger. with your choice of beef, chicken, or tofu.
Me Siam
ramen noodle, spicy thai seasoning, bean sprouts, scallions & celery. with your choice of beef, chicken, or tofu.
Pad Thai
carrots, celery, scallions, bean sprouts & egg, tossed with rice noodles & spiced peanut sauce. with your choice of beef, chicken, or tofu.
Cambodian Stir Fry
carrot, snow peas, baby corn, yellow onion, bok choy & chili. with your choice of beef, chicken, or tofu.
Seafood Stir Fry
shrimp, tuna, mussels & calamari with bok choy, carrot, onion, snow pea & sweet chili
Amok Cambodgien
Filet of Cod steamed in banana leaf with coconut cream, lemongrass, lime leaf, tumeric & galangal
Korean Short Ribs
Soy, garlic & ginger marinade. Grilled & served with kim chee & rice
Atlantic Salmon
Grilled and served over soba noodles in a miso broth with baby bok choy & baby portabella. Topped with Thai basil pesto
Dessert
Chocolate Mousse Layer Cake
Homemade Ice Cream Sandwich
Bannana Wonton
with vanilla bean ice cream
Gluten free seasonal selection
Beverages
Hot Teas
organic citrus green, spring jasmine, organic earl grey, aromatic chai, fragrant oolong, simply mint, english breakfast, chamomile citrus
Organic Jasmine Peach Iced Tea
Brewed Italian Roast Coffee
Keo Kids
Bowl Of Noodle Soup
with roast chicken
Grilled Chicken Skewer
with rice
Yin Yang
spring roll, 1 chicken skewer and rice
Chicken, Beef, Tofu, Or Veg, Shrimp
$2.00
Specialty Cocktails
Keo House Martini
lemongrass infused vodka & pear vodka
Lychee Martini
vanilla vodka & lychee
Pomegranate Cosmopolitan
pomegranate vodka, lime & cranberry
Xrated Martini
passion fruit, mango & blood orange infused vodka
Keo Dessert Martini
vodka, chocolate & coconut milk
Ginger Juliep
bulliet bourbon, fresh lime, mint & soda
Singapore Sling
gin, cherry brandy, cointreau & benadictine
Acai Mango Martini
veeve acai vodka, mango, st germain & grand mariner
Pear Martini
absolut pear & ginger reduction
The Raging Bull
patron xo cafe & coke
The Perfect Storm
grand mariner, ginger beer & fresh lime
Sake Margarita
ozeki sake, triple sec & lime juice
Sake
Kikusui, Junmai Ginjo Sake
Tentaka, "hawk In The Heaven"
Ozeki Hana-awaka Sparkling Sake
Hakushika, Junmai Diagingo
Snow Maiden, Junmai Nigori
Beer
Tallgrass8 bit pale ale 16 oz
Lefthand nitro Milk Stout
Wine
4 Vines, Naked Chardonnay Santa Barbra
Paul Hobbs, Chardonnay Argentina
Girard, Chardonnay Santa Lucia
Roland Lavantureux, Petit Chablis, France
Cakebread, Chardonnay Napa
White Knight, Viognier Clarksburg
Kono, Sauv. Blanc New Zealand
Star Lane Sauvignon Blanc, Santa Ynez
King Estate, Acrobat, Pinot Gris Oregon
Trimbach, Pinot Blanc Alsace
Kung Fu Girl, Riesling Washington
Kuntz-Bas, Gewurztraminer Alsace
Hopler, Gruener Vetliner Austria
Charles & Charles, Rose Washington
Champalou, Vouvray France
Caymus, Conundrum California
Lagaria, Pinot Grigio Italy
Domaine St. Vincent, Brut New Mexico
Schramsberg, Mirabelle, Brut California
Veuve Clicquot, Yellow Label France
Wines
Katherine Goldschmidt, Cabernet Alexander Valley
Shinas Estate, The Verdict Cabernet, Australia
Silver Oak, Cabernet, Alexander Valley
Catena , Malbec, Argentina
Hedges HIP, Merlot, Washington
Cellar malondro, Carinena & Grenache Spain
Odisea, Veritable Quandary Red California
Callia Alta, Malbec, Argentenia
La Tarasque, Cote Du Rhone France
Ornellaia, LeAVolte Toscana, Tuscany
Elyse, C'est Si Bon, Rhone Blend, Sierra Foothills
McManis, Pinot Nior, California
Belle Glos, Meiomi Pinot Noir
Dierburg, Pinot Noir, Santa Maria Valley
Chacewater, Zinfandel, California
Ridge, Zinfandel 3 Valleys, Sonoma
Orin Swift, Saldo, California
Thomas Goss, Shiraz, Australia
Amavi, Syrah, Walla Walla Valley
David Bruce, Petit Syrah, Central Coast
Porto Cruz, 1989 Vintage Port
Splits
Mumm, M Cuvee, napa .187ml
Frogs Leap, Sauvignon Blanc, Napa .375
Sonoma Cutrer, Chardonnay, Russian River .375
EOS, Tears of Dew, Moscato, California .375
Raptor Ridge, Reserve pinot Noir, Oregon .375
Dashe, Zinfandel, Dry Creek .375
David Arthur, Merritaggio, Napa .375
L'Ecole. Cabernet Columbia Valley
This listing hasn't rated yet.
3524 South Peoria Avenue
Tulsa, OK
TODAY

---

MON
11:00am - 10:00pm
TUE
11:00am - 10:00pm
WED
11:00am - 10:00pm
THU
11:00am - 10:00pm
FRI
11:00am - 11:00pm
SAT
11:00am - 11:00pm