Ginza Japanese Restaurant
RATE
SUGGEST PRICE
SUGGEST ORGANIC LEVEL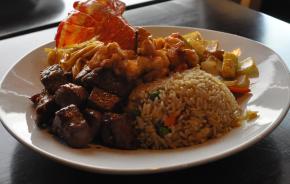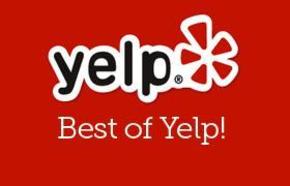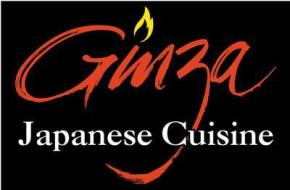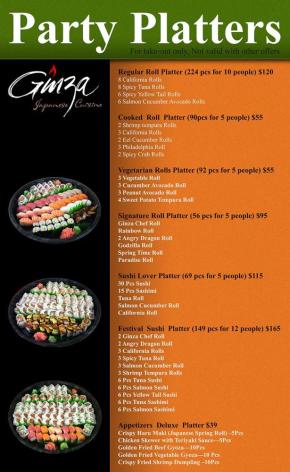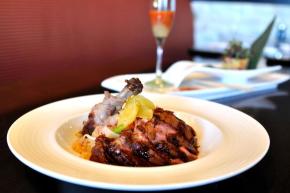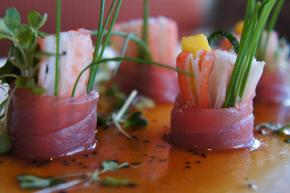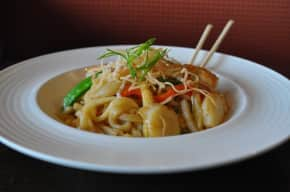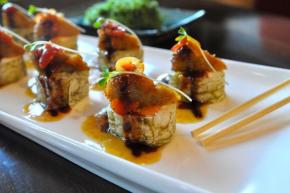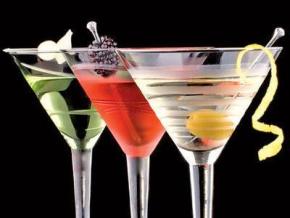 CATEGORY: Restaurants & Cafes
TAGS:
Restaurant Menu - ginza-japanese-cuisine-7
Starter
Edamame
steamed young soy beans tossed with sea salts
Seasoned Edamame
japanese soy beans sauteed with salt, chili pepper, garlic, butter & soy sauce
Shrimp Shumai
steamed shrimp dumplings
Seafood Miso Soup
clams, shrimp & crab mixed with sliced ginger
Tom Yum Soup
thai hot & sour soup with mushrooms, bell peppers, onions, cilantro & milk
With Vegetable Dumplings
$5.00
Seaweed Salad
with sesame seeds & red pepper
Haru Maki
crispy japanese vegetable spring roll
Gyoza (veg Or Beef)
pan fried japanese dumplings
Sushi Sampler
5 pieces of assorted sushi
Sashimi Sampler
9 pieces of assorted slices of fresh raw fish
Rocky Shrimp
crispy tempura shrimp tossed with a creamy yuzu chili sauce served on a bed of baby field greens
Yellow Tail Jalapeno
yellowtail with jalapeno, grapefruit & orange yuzu sauce
Salmon Toro Tartar
diced salmon & mango with tempura crunches, caviar & nuta sauce
Chicken Lettuce Wraps
oyster sauce, pine nuts, & crisp iceberg lettuce leaves
Woki Lunch
Basil Chicken or Beef
young chicken breast, fresh basil, red peppers, snow peas, asparagus, red onions
Pineapple Shrimp
wok stir fried gulf shrimp, fresh pineapple, red peppers, snow peas, celery & red onions
X.o. Salmon
scottish salmon, red peppers, snow peas, celery, red onions & x.o. sauce
Special Rolls
Angel Roll
peppered tuna, tempura crunch, radish sprouts inside. topped with salmon, eel & avacado. served with spicy mayo & wasabi mayo sauce
Angry Dragon Roll
crispy shrimp tempura, spicy tuna & sliced papaya inside. topped with spicy kani & served ruta sauce
Ginza Chef Roll
salmon, yellowtail, radish sprouts & asparagus inside. topped with tuna, avacado, spicy mayo, tobiko & tempura crunches
King Crab Crunch Roll
spicy alaskan king crab, white tuna & spicy tuna. lightly panko fried with ponzu sauce
Wintonbury Roll
crispy tempura salmon, asparagus & radish sprouts inside. topped with peppered tuna & avacado
Eel Lover Roll
smoked eel, cucumber, radish sprouts & asparagus wrapped with nori. topped with eel & avacado
Spider Roll
fried maryland soft-shell crab, tobiko, cucumber & avacado wrapped in a seaweed nori
Godzilla Roll
spicy tuna inside. topped with avacado & tobiko
French Dragon Roll
crispy shrimp tempura wrapped with nori. topped with smoked eel & avacado
Crazy Friday Roll
crispy shrimp tempura, lobster salad, mango & radish sprouts inside. topped with peppered tuna, avacado & tobiko. served with eel & shiso sauce
Seasons Roll
tuna, yellowtail, salmon & avacado inside. topped with a rainbow of different tobiko cavier
Springtime Roll
spicy tuna & spicy kani inside. topped with avacado & seared tuna & salmon
Special Rolls - Ginza Lunch Box
Tofu Or Vegetable Teriyaki
Lunch Platter - Kitchen
Yaki Soba
your choice of beef, chicken, shrimp or vegetable pan fried with a light yet wholesome wheat noodle
Salmon Shogayaki
salmon filet broiled; ginger & sweet-spicy sauce; w. baby bok choy & peruvian corn grain
Chilean Sea Bass
ginza's signature dish! miso glaze, king oyster mushroom, sugar snow peas, leeks, & toy box tomatoes
Florida Meets Japan
broiled jumbo shrimp with laquered japanese eggplant, baby bok choy, & kimchi butter
Hibachi
Combination Meal
your choice of any two items: chicken, steak, shrimp, salmon or scallop
Add Filet Mignon Or Lobster (extra)
$4.00
Platter - Sushi Bar
Roll "A"
tuna roll, yellow tail roll, california roll
Roll "B"
spicy tuna, spicy salmon & california roll
Sushi "A"
5 pcs sushi with tuna roll
Sushi "B"
7 pcs sushi with spicy tuna roll
Sashimi Special
15 pcs assorted raw fishes
Sushi Sashimi Special
5 pcs of sushi, 9 pcs of sashimi with godzilla roll
Platter - Ginza Maki Special
Salmon Or Spicy Salmon Roll
Salmon Avocado Or Cucumber
Yellow Tail Scallion Roll
Shrimp Cucumber Or Avocado
Sweet Potato Tempura Roll
Lunch Time Signature Rolls
Crazy Tuna Roll
peppered tuna, onion, avocado & wasabi mayo; topped with spicy tuna & crunches
Tuna Amazing Roll
white tuna tempura, spicy tuna, avocado inside, pepper tuna, fish eggs on top, special mango sauce & eel sauce
Terry Roll
fresh salmon, avocado & spicy crab inside; topped with pepper tuna, oshinko. served with shanchi miso sauce
Paradise Roll
spicy king crab, avocado, shrimp tempura wrapped w. soy nori, spicy salmon crunch on top, served with spring mix salad
Daily Special
Monday - Ginger Chicken Lunch Box
Tuesday - Salmon Teriyaki Lunch Box
Wednesday - Basil Chicken Woki Lunch
Thursday - Sushi Lunch Box
Friday - Chicken Teriyaki Lunch
This listing hasn't rated yet.
1295 Silas Deane Highway
Wethersfield, CT
TODAY
12:30pm - 10:00pm

---

SUN
12:30pm - 10:00pm
MON
11:30am - 10:00pm
TUE
11:30am - 10:00pm
WED
11:30am - 10:00pm
THU
11:30am - 10:00pm
FRI
11:30am - 11:00pm
SAT
11:30am - 11:00pm