Wine Shoppe At Green Hills
Nashville's premiere wine and spirits store, emphasizing unique products, personal service and an authentic, intimate atmosphere. Featuring over 2,500 unique selections of wine, beer, and spirits.
RATE
SUGGEST PRICE
SUGGEST ORGANIC LEVEL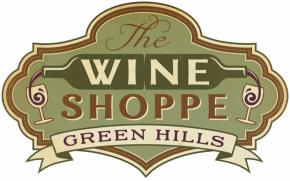 CATEGORY: Restaurants & Cafes
TAGS:
Restaurant Menu - the-wine-shoppe-at-green-hills
Services
Special Orders
Can't find that rare or special bottle you've been searching for? Need a birth-year wine as a present for that special someone? Let us use our deep contact list to help you source it.
Event and Party Planning
Hosting an important event or wedding but not sure where to start in thinking about your beverage needs? We've been helping event planners, production companies, and individuals put together events for over 10 years. We'll help you tackle your big event with ease.
Collector and Cellar Consulting
If you're ready to commit to being a serious wine connoisseur, let us help you create a plan and build your collectionall at once or one bottle at a time.
Corporate Gifting
Need to make an impression for that important business colleague or client? We know what wine or spirits gift will make you stand out.
Delivery
Hosting a party? Planning a special event? Would you like to host a wine tasting for your friends. Now the Wine Shoppe can take the hassle out of fulfilling your beverage needs. Let us deliver your favorite wines and spirits right to your door! Don't worry about traffic, let us deliver!
This listing hasn't rated yet.
2109 Abbott Martin Road
Nashville, TN
TODAY

---

MON
9:00am - 11:00pm
TUE
9:00am - 11:00pm
WED
9:00am - 11:00pm
THU
9:00am - 11:00pm
FRI
9:00am - 11:00pm
SAT
9:00am - 11:00pm