Jsix
Jsix is a neighborhood restaurant and bar located in San DiegoÔÇÖs East Village. Here, one can celebrate the simple things in life: a hard dayÔÇÖs work and a good meal served alongside warm hospitality. Food that pays respect to culinary ingenuity but is stripped of unnecessary complexities is served alongside cocktails that exemplify the tradition and history of the craft.
RATE
SUGGEST PRICE
SUGGEST ORGANIC LEVEL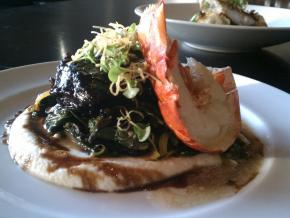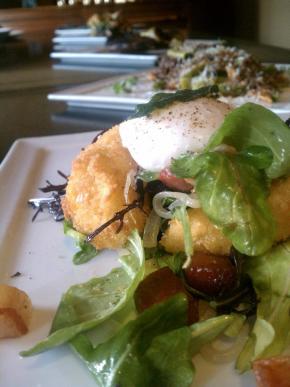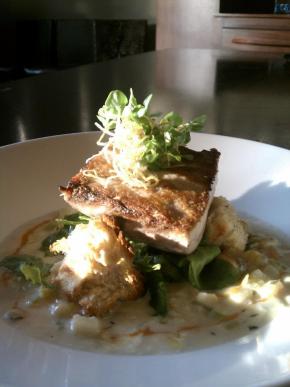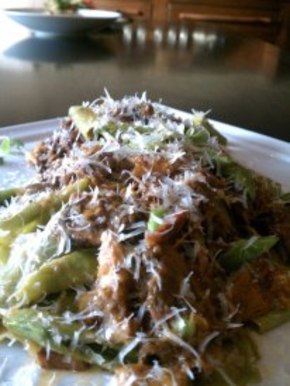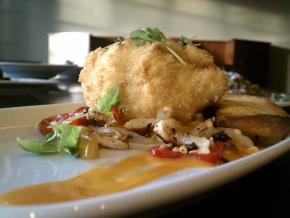 CATEGORY: Restaurants & Cafes
TAGS: Organic Seafood in San Diego, Vegan Friendly, Vegetarian Friendly, Locally Grown, Gluten Free, American, Wi-Fi
Restaurant Menu - jsix-restaurant
Cocktails
Daiquiri
white rum, sugar, lime
New Jersey Farm
apple brandy, ginger
French 75
gin, lemon, bubbles
Wines
La Marca, Prosecco
florals, candied lemon
Vina Herminia, Rose
mineral, raspberry
GruVe, Gruner Veltliner
kaffir, slate
Tobin James, Red Blend
red/blue fruit
Cool Off
Riesling & Elderflower Spritzer
Three Hour Tour
ginger, coconut milk, soda water
Spring Fever
grenadine, fresh lemon, ginger ale
Hold The Tequila
agave, fresh lime, mint
Rev Up
Specialty Coffees
Vanilla-Cocoa Mocha, Toffee & Almond Latte
Light Fare
Chips & Dips
taro root chips, jalapeño & green strawberry salsa
Orange & Garlic Marinated Olives
Herbed French Fries & Garlic Mayo
Organic Radishes & Spicy Raw Baby Turnips
point reyes blue cheese & chive & lemon oil
Grilled Broccoli
peppers & onions, breadcrumbs& cured ham
Simple Organic Mixed Greens
local strawberries, pine nuts, green garlic white balsamic dressing
Raw Organic Sweet Pea Salad
aged cheddar, pea flowers & shoots, mint leaves, croutons, preserved lemon, caesar & turmeric oil
Full Plates
Grilled Skirt Steak Salad
quinoa, grilled red onions, arugula & asparagus
Dijon & Belgium Beer Mussels
garlic beer broth, tarragon, fries & aioli
Vegetarian Stack On Parmesan Focaccia
squash & peppers, hummus, pesto, goat cheese, fries or salad
Grilled Rare Albacore Tuna
olive puree, butter lettuce, lemon aioli, fries or salad
Italian Sliced Meats On Crusty Bread
spicy coppa, lomo, salami, pickled onions & olives, fries or salad
Brandt Beef Burger
1/2 lbpatty, lettuce, onion, tomato, brioche bun, fries or salad
Long Lunch
The Philosopher
Food Pairing: Meat & Cheese Board; Beverage Pairing: Chateau Briot, Bordeaux
The Secretary
Food Pairing: House Mixed Greens Salad + Chicken or Salmon; Beverage Pairing: Wente, Morning Fog, Chardonnay
The Doctor
Food Pairing: Chicken & Spinach Wrap; Beverage Pairing: Vodka Gimlet
The Attorney
Food Pairing: Bleu Cheese Burger; Beverage Pairing: Macallan 12 year Single Malt Scotch
The Author
Food Pairing: Fried Bologna Sando; Beverage Pairing: Draft Beer with a Fernet Branca
The Executive
Food Pairing: Side of House Olives; Beverage Pairing: Three Martinis
This listing hasn't rated yet.
616 J Street
San Diego, CA
TODAY
5:30pm - 10:00pm

---

MON
5:30pm - 10:00pm
TUE
5:30pm - 10:00pm
WED
5:30pm - 10:00pm
THU
5:30pm - 11:00pm
FRI
5:30pm - 11:00pm
SAT
5:30pm - 11:00pm
SUN
5:30pm - 10:00pm