Zona Rosa
At Zona Rosa we promise to treat you like family and give you the best dining experience possible. Our Hacienda is your Hacienda! Call ahead or just come by, your table will be waiting.

If youÔÇÖre searching for a special place for a family gathering or romantic evening, look no further. Opened in June of 2012, Zona Rosa is one of San JoseÔÇÖs best kept secrets! We are centrally located in the lovely Rose Garden district near downtown San Jose, and provide the best, authentic Mexican food San Jose has to offer.

Our cozy Hacienda style dining room and gracious servers will transport you over the border to a quiet Mexican village where you can sit-back and relax sipping one of our unique, flavorful Mexican beverage or cocktails. Come and melt away the cares of the day while enjoying our homemade tortillas and our chunky guacamole dip, or one of our many fresh seafood appetizer.

We are open for breakfast, lunch, and dinner, and also feature a lovely Brunch menu on Saturdays and Sundays. We also provide catering services. And if youÔÇÖre planning a special events and private gathering we can accommodate up to 40 people.

Please come visit us! We promise to treat you like family and give you the best dining experience possible. Our Hacienda is your Hacienda. Come on by or make a reservation now. Your table will be waiting.
RATE
SUGGEST PRICE
SUGGEST ORGANIC LEVEL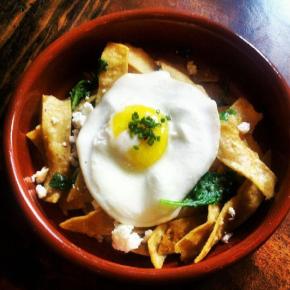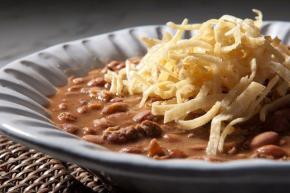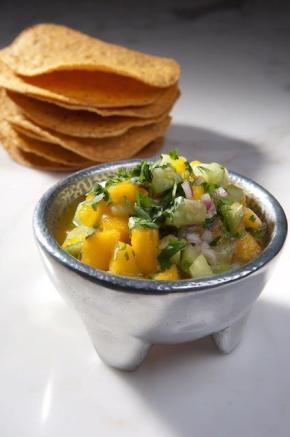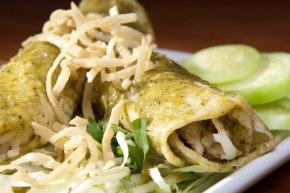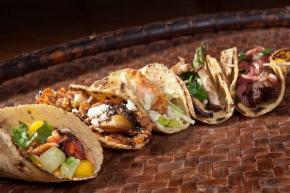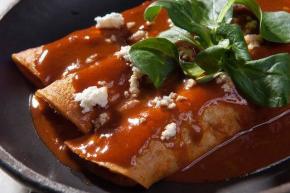 CATEGORY: Restaurants & Cafes
TAGS: TAQUERIA, CAZUELA SPECIALS, Mexican gourmet in downtown San Jose, CHIMICHURRI, Mexican
Restaurant Menu - zona-rosa-8
Main
Hibiscus Tea
dried hibiscus flowers, cinnamon, fresh orange
Horchata
rice, almonds, cinnamon
Freshly Squeeze Orange Juice
Mexican Hot Chocolate
milk, chile, crushed almonds, ibarra chocolate
Café De La Olla
"palo blanco" by barefoot coffee, cinnamon, agave nectar
Soda
mexican coca cola, jarritos orange, diet coke
Saratoga Bottle Water/sparkling
Agua Fresca
freshly squeezed fruit juice of the day, muddled seasonal berries
Agua Fresca Mimosa
jeio prosecco, fresh squeezed orange +pineapple juice, pomegranate juice
Sangria Clara
protocolo blanco, apples + oranges, mexican spices, mint, sparkling cider
Mojito Espumoso
jeio prosecco, fresh-squeezed lime, ginger, muddled mint
Cerveza
bohemia, dos xx lager, lagunitas ipa, lagunitas little sumpin, lagunita sucks, tecate in a can
Two Chile Chavela
dos xx lager, fresh lime with ginger + tomatillos and two chiles
Classic Michelada
pressed lime juice, tabasco, clamato, salted rim
Almuerzo
Huevos Rancheros
black bean puree, crispy tortillas, two eggs over medium, tomatillo salsa pico de gallo, avacado
Chilaquiles
tortilla chips+tomatillo sauce egg, seasonal greens, queso fresco, heirloom black bean chorizo pureé, fried egg
Sope
crispy masa cake, black bean chorizo puree, mole negro, fried egg, goat cheese, seasonal greens
Bannana Walnut Pancakes
candied pecans, piloncillo syrup, whipped cream
Chile Relleno Con Huevo
roasted pasilla chile, scramble eggs, bacon, queso oaxaca, salsa de tomate
Blue Corn Quesadilla Scramble
scrambled eggs, shitake mushrooms, jack & cheddar cheese, avacado, crema, chile verde
Enchiladas De Huevo
fried egg, mole colorado, queso fresco, jack & cheddar cheeses, crema
Serrano Chile Omlette
queso oaxaca, serrano chile, shitake mushrooms, fingerling, potatoes, black beans, avacado
Taqueria
Nortenos
two scrambled eggs, cactus, yukon gold potatoes, cheddar, tito's salsa
Carnitas
crispy slow cooked pork, scrambled eggs, avacado, queso fresco, pico de gallo
Huevo Ranchero
black bean puree, eggs over medium, avacado, pico de gallo
Chorizo Y Mole Negro
pork chorizo, mole negro, black bean puree, sweet potatoes
Huevos Y Papas
scrambled eggs, potatoes, seasonal greens, queso fresco, cilantro crema
Verduras
asparagus, shitake mushrooms, shallots, goat cheese, poblano crema, blue corn
Costillas
served two up. guajillo chile braised niman ranch baby-back ribs, tomatillo avocado salsa
Camarones
served two up. shrimp tempura, fennel, apple + napa cabbage slaw, avocado
Sides
Tres Salsas Y Totopos
smoked cashew pumpkin seed (sikil p'ak) + titos hot sauce, house chips
Guacamole
avocado, jalapeño, cilantro, lime
Guacamole
crisped bacon + roasted pistachios
Rio Zape Heirloom Beans
steak, bacon, chipotle chile
Papas Y Chorizo
jalapeno, onions, papas, cilantro
Postre
Buñuelos De Calabaza
pumpkin fritters, caramel sauce + horchata ice-cream from marianne santa cruz
This listing hasn't rated yet.
1411 The Alameda San Jose
San Jose, CA